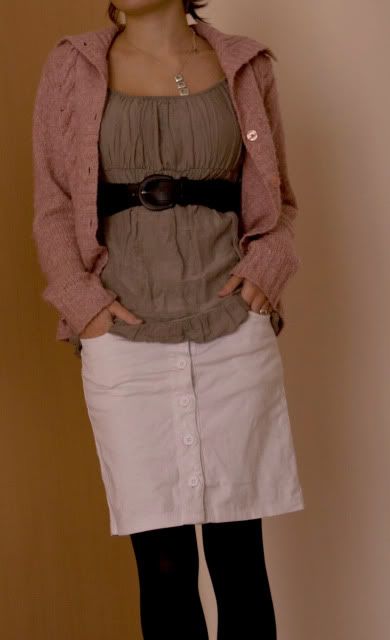 {specs}
Cardigan - Land's End
Top - Cato
Skirt - Kenvelo
Who says you can't wear white in the Winter? I bought this skirt in late Summer so I was sad to not get a lot of wear out of it. But I tried wearing it with tights and hey, it doesn't look half bad! What do you think? ^_^
I love this cozy cardigan, I've had it for ages. And the dark tan top is also a favorite of mine, it has soft material and a ruffled hem! What's not to love?
Sorry about my crooked necklace, I had no idea until I put it on my computer. Oops!
Make sure you go check out
Natasha's blog
to see her outfits and links to everyone else participating!
XO,
Marie